Welcome Back! Song of the South is a Disney movie, but it isn't part of their animated classics canon. Song of the South is Disney's most controversial film, and Disney prefers to forget that they've made this film. So, most people either don't know this film or have never seen it, and that includes me. Song of the South was released November 12, 1946 in Atlanta, Georgia. It was produced by Walt Disney and distributed by RKO Radio Pictures. It was the first Disney movie to feature live actors, "who provide a sentimental frame story for the animated segments." "Zip-a-dee-doo-dah" won the 1947 Academy Award for Best Song and is frequently used as one of Disney's montage themes. James Baskett (the first black male performer to receive an Oscar (this film)) was given an honorary Academy Award in 1948 for his portrayal of Uncle Remus. This would be the first Oscar to a male black actor. This film inspired Disney's theme park attraction "Splash Mountain."
History:
Song of the South's live-action was directed by Harve Foster (The Sheriff of Cochise, Whirlybirds, The Fabulous Joe). Song of the South's animation was directed by Wilfred Jackson (Snow White-Dumbo, Saludos Amigos, Melody Time, Cinderella-Lady and the Tramp).
The live-action screenplay was by Morton Grant (The Big Cat, Dude Cowboy, The Falcon Out West) and Dalton S. Reymond (Jezebel, The Little Foxes, Saratoga Trunk). The animation screenplay was by Bill Peet (Pinocchio-Dumbo, The Three Caballeros Fun & Fancy Free, Cinderella-Peter Pan, Sleeping Beauty-The Sword in the Stone), George Stallings (Fantasia-Bambi), and Ralph Wright (Bambi-The Three Caballeros, Peter Pan-Sleeping Beauty, The Jungle Book, The Aristocats, The Many Adventures of Winnie the Pooh; Voiced Eeyore).
The budget was 2.125 million dollars and the box office was 65 million dollars.
The Making Of:
Walt Disney wanted to make a film based on the Uncle Remus storybook, but it wasn't until the mid-1940s that it was possible. "I always felt that Uncle Remus should be played by a living person", Disney commented, "as should also the young boy to whom Harris' old Negro philosopher relates his vivid stories of the Briar Patch. Several tests in previous pictures, especially in The Three Caballeros, were encouraging in the way living action and animation could be dovetailed. Finally, months ago, we 'took our foot in hand,' in the words of Uncle Remus, and jumped into our most venturesome but also more pleasurable undertaking." (Wikipedia)
Disney negotiated for the rights in 1939. Later, that year, he had a storyboard artist summarize the more promising tales and draw up four board's worth of story sketches. In 1940, he visited the Harris home in Atlanta. He wanted to get an authentic feeling of Uncle Remus country so he could do the job as faithful as possible. He hired southern-born writer Dalton Reymond to write the screenplay and met King Vidor (film director) to direct the live-action sequences.
Filming began in December 1944, in Phoenix, AZ, where the studio constructed a plantation and cotton fields for outdoor scenes. Dalton wrote a treatment for the film, but he wasn't a screenwriter; so Maurice Rapf began writing the live-action sequences of the film. He had co-writer Callum Webb to turn into a screenplay. One of the reasons Disney hired Rapf to work with Dalton is because he feared would be "Remynod's white southern slant."
"Rapf was a minority, a Jew, and an outspoken left-winger, and he himself feared that the film would inevitably be Uncle Tomish."That's exactly why I want you to work on it," Walt told him, "because I know that you don't think I should make the movie. You're against Uncle Tomism, and you're a radical." (Wikipeida)
Rapf was originally hesitant until he found out the movie would be mostly live-action, and he could make extensive changes. Rapf worked on Uncle Remus for 7 weeks until he got into a personal dispute with Raymond, and was taken off the movie. "According to Rapf, Walt Disney "ended every conference by saying 'Well, I think we've really licked it now.' Then he'd call you the next morning and say, 'I've got a new idea.' And he'd have one. Sometimes the ideas were good, sometimes they were terrible, but you could never really satisfy him." Morton Grant was assigned to the project. Disney sent out the script for comment both within the studio and outside the studio." (Wikipedia)
Song of the South was the first live-action dramatic movie by Disney. James Baskett (Uncle Remus) was cast after answering an ad to play the voice of a talking butterfly. After, hearing Baskett's voice, Disney wanted to meet him personally. He had Baskett test for the voice of Uncle Remus, and not only did he get the part of the butterfly, but also the part of Br'er Fox and Uncle Remus as well. Baskett also voiced the Br'er Rabbit in the Laughing Place scene when Johnny Lee was called away.
"Disney liked Baskett, and told his sister Ruth that Baskett was "the best actor, I believe, to be discovered in years". Even after the film's release, Disney maintained contact with Baskett. Disney also campaigned for Baskett to be given an Academy Award for his performance, saying that he had worked "almost wholly without direction" and had devised the characterization of Remus himself. Thanks to Disney's efforts, Baskett won an honorary Oscar in 1948. After Baskett's death, his widow wrote Disney and told him that he had been a "friend indeed and [we] certainly have been in need." (Wikipedia)
The child actors Bobby Driscoll, Luana Patten, and Glenn Leedy were cast. Driscoll was the first actor to be under a personal contract with a Disney studio. Since, 3, Patten had been a professional model. Leedy was discovered on the playground of a Booker T. Washington school in Phoenix, Az by a talent scount from the Disney studio. During, filming the character Johnny's parents (Ruth Warrick and Erik Rolf) were married during filming, but divorced in 1946. Hattie McDaniel also appeared in the movie.
Because, of segregation James Baskett couldn't attend the film's premiere. The film grossed 3.3 million at the box office.
Song of the South has never had a completed version of the film directly on home video in the United States, because the studio deemed it to be controversial. In 210, Robert Iger stated that the film would never have a DVD release for it was "antiquated and offensive." In 2010, Dave Bossert stated that they would do something about the film, but not sure when. That it was a big part of Disney history, and wanted to do it the right way.
Animation:
There are three animated segments in Song of the South. Each segment features one song, that all are heard in Splash Mountain. The segments are:
Br'er Rabbit Runs Away includes the song Zip-a-dee-doo-dah
Br'er Rabbit and the Tar Baby includes the song How Do You Do?; interrupted with a short live-action sequence
Br'er Rabbit's Laughing Place includes the song Everybody's Got a Laughing Place.
Music:
The music is by Daniele Amfitheatrof (Guest Wife, Lassie Come Home, Everybody's Woman), Paul J. Smith (Snow White-Fantasia, Bambi-The Three Caballeros, Fun & Fancy Free, Melody Time, Cinderella), and Charles Wolcott (Pinocchio, Bambi-Make Mine Music, Fun & Fancy Free, The Adventures of Ichabod and Mr. Toad).
"Nine songs are heard in the film, with four reprises. Nearly all of the vocal performances are by the largely African-American cast, and the renowned all-black Hall Johnson Choir sing four pieces: two versions of a blues number ("Let the Rain Pour Down"), one chain-reaction-style folk song[18] ("That's What Uncle Remus Said") and one spiritual ("All I Want")." (Wikipedia)
""Let the Rain Pour Down" is set to the melody of "Midnight Special", a traditional blues song popularized by Lead Belly (Huddie William Ledbetter). The song title "Look at the Sun" appeared in some early press books, though it is not actually in the film.[citation needed] The song "Zip-a-Dee-Doo-Dah" was influenced by the chorus of the pre-Civil War folk song "Zip Coon."" (Wikipedia)
Cast:
James Baskett as Uncle Remus and Br'er Fox; Revenge of the Zombies
Bobby Driscoll as Johnny; Peter Pan-Peter Pan, Treasure Island- Jim H. Melody Time- Himself, So Dear to My Heart- Jeremiah
Luana Patten as Ginny Favers; Herself in Fun & Fancy Free, Melody Time, Tildy- So Dear to My Heart, Priscilla- Johnny Tremain
Glenn Leedy as Toby; Holiday Inn, Cabin in the Sky
Ruth Warrick as Sally; Citizen Kane, All My Children
Lucile Watson as Grandmother; Waterloo Bridge, Made for Each Other
Hattie McDaniel as Aunt Tempy; Gone with the Wind, The Great Lie
Johnny Lee as Br'er Rabbit; Dennis the Menace, Come on, Cowboy
Nick Stewart as Br'er Bear; Dumbo- Crow, Carmen Jones, Silver Streak
Erik Rolf as John; None Shall Escape, The Chance of a Lifetime
Olivier Urbain as Mr. Favers
Mary Field as Mrs. Favers; Ball of Fire, Life with Father, I married a witch
Anita Brown as Maid; Charlie Chan in Egypt, Born to Dance
George Nokes as Jake Favers; It's A Wonderful Life, State of the Union
Gene Holland as Joe Favers; I Remember Mama, The Adv. of Mark Twain
Roy Glenn as Br'er Frog; Carmen Jones, Written on the Wind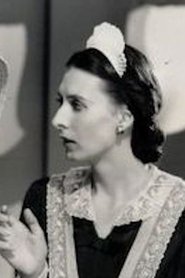 Original Story:
Song of the South is based on Uncle Remus by Joel Chandler Harris.
Fun Facts:
"Disney liked Baskett, and told his sister Ruth [Disney] that Baskett was "the best actor, I believe, to be discovered in years". (IMDB)
This was the first Hollywood portrayal of a black actor as a non-comical character in a leading role.
Even after the film, Disney still kept in contact with Baskett. The two became close friends, "like brothers." '
Disney campaigned for Baskett to be given an Academy Award for his performance. Thanks to Disney's efforts, Baskett won an Honorary Academy Award in 1948. Four months after the Academy Award ceremony, James Baskett died from heart failure due to diabetes. "After his death, James' widow, Margaret, wrote to Disney and told him that he had been a "friend indeed and [we] certainly have been in need."" (IMDB)
When Song of the South first premiered in Georgia, Walt Disney made introductory remarks, introduced the cast, and then left. He had stated that "unexpected audience reactions upset him and he was better off not seeing the film with an audience." The second premiere, Walt Disney did not attend, out of respect for Baskett, who wasn't allowed to attend.
James Baskett earned an Honorary Academy Award for his performance in Song of the South. It makes him the first African-American male performer to win an Academy Award. (The first African-American to win an academy award was Hattie McDaniel for her performance in Gone With the Wind in 1939.)
Awards/Accomplishments:
The film was a financial success. "Time magazine called the film "topnotch Disney."" (Wikipedia) The Online Film Critics Society ranked it the 67th greatest animated film of all time.
The score was nominated in the "Scoring of a Musical Picture" category. Zip-a-dee-doo-dah won the award for Best Song at the 20th Academy Awards on March 20, 1948. A special award was given to James Baskett.
Controversy/Complaints:
Some critics were less enthusiastic about the live-action sequences of the film. "Bosley Crowther for one wrote in The New York Times, "More and more, Walt Disney's craftsmen have been loading their feature films with so-called 'live action' in place of their animated whimsies of the past, and by just those proportions has the magic of these Disney films decreased", citing the ratio of live action to animation at two to one, concluding that is "approximately the ratio of its mediocrity to its charm." (Wikipedia)
This film has tons of controversy. Some historians, like Jason Sperb call it "one of Hollywood's most resiliently offensive racist texts." "Early in the film's production, there was concern that the material would encounter controversy. Disney publicist Vern Caldwell wrote to producer Perce Pearce that "the negro situation is a dangerous one. Between the negro haters and the negro lovers there are many chances to run afoul of situations that could run the gamut all the way from the nasty to the controversial." (Wikipedia)
Walter Francis White who was the executive secretary of the National Association for the Advancement of Colored People telegraphed major newspapers around the country with the following statement:
"The National Association for the Advancement of Colored People recognizes in "Song of the South" remarkable artistic merit in the music and in the combination of living actors and the cartoon technique. It regrets, however, that in an effort neither to offend audiences in the north or south, the production helps to perpetuate a dangerously glorified picture of slavery. Making use of the beautiful Uncle Remus folklore, "Song of the South" unfortunately gives the impression of an idyllic master-slave relationship which is a distortion of the facts." (Wikipedia)
However, Walter hadn't even seen the film. His statement was based on memos he received from two of his NAACP members. "Norma Jensen and Hope Springarn – who attended a press screening on November 20, 1946. Jensen had written that the film was "so artistically beautiful that it is difficult to be provoked over the clichés" but that it contained "all the clichés in the book", mentioning that she felt scenes like blacks singing traditional black songs were offensive as a stereotype. Springarn listed several things she found objectionable from the film, including the Negro dialect." (Wikipedia)
'The National Negro Congress set up picket lines in theaters in the big cities where the film played, with its protesters holding signs that read "Song of the South is an insult to the Negro people" and, lampooning "Jingle Bells", chanted: "Disney tells, Disney tells/lies about the South." Jewish newspaper B'nai B'rith Messenger of Los Angeles considered the film to be "tall[ying] with the reputation that Disney is making for himself as an arch-reactionary". At the same time, however, some black press had mixed reactions on what they thought of Song of the South. While Richard B. Dier in The Afro-American was "thoroughly disgusted" by the film for being "as vicious a piece of propaganda for white supremacy as Hollywood ever produced," Herman Hill in The Pittsburgh Courier felt that Song of the South would "prove of inestimable goodwill in the furthering of interracial relations", and considered criticisms of the film to be "unadulterated hogwash symptomatic of the unfortunate racial neurosis that seems to be gripping so many of our humorless brethren these days." The Disney Company has stated that, like Harris' book, the film takes place after the American Civil War and that all the African American characters in the movie are no longer slaves. The Hays Office had asked Disney to "be certain that the frontispiece of the book mentioned establishes the date in the 1870s"; however, the final film carried no such statement." (Wikipedia)
So, after watching this film, I don't notice anything racist about this film. The characters, especially Uncle Remus are shown in a positive light. People say the movie is racist, because it doesn't show any time of when the movie is indicated and makes slavery seem ok. That is crazy though. Because, one it is a Disney movie and Disney movies tend to not focus on the negative things of the movie. It is stated in the books when the movie took place. But, most importantly, in the almost end of the movie, Uncle Remus is leaving willingly. If he was a slave, he wouldn't be allowed to leave the plantation at all. And, while not intentionally, Uncle Remus disobeyed Sally three times, if he was a slave; he would've been beat. The only "discipline" he got was Sally forbid Uncle Remus to see Johnny anymore. I've also heard people say the way they talk is stereotypical. But, I used to live in the south, and mainly older people (not just black people) talk like that.
Also, Disney did as much as he could to not offend anyone. He actually tried to not offend people, especially in a time when segregation was still around.
The film is boring, but it isn't racist at all. All of the controversy around it, and it isn't even a controversial film. I think the only reason it is so controversial is because, most people haven't seen the film and are just "parroting" information they've heard.
Setting:
Song of the South is set on a plantation in Georgia (USA). It was during the Reconstruction era (after slavery was abolished).
Characters:
Johnny: Protagonist of the film, 7 yr. boy, he is caring and brave.
Uncle Remus: Narrator of the film, tells the stories to the children. He is very kind and wise.
Ginny Favers: A poor girl who lives with her mean brothers. She has a pet puppy. She is kind.
Sally: The mother of Johnny.
Grandmother: Johnny's grandmother.
Aunt Tempy: Basically, watches Johnny and cleans the house.
Favers Brothers: The antagonists of the film. They are Ginny's brothers and their names are Joe and Jake. They are mean to their sister.
Br'er Bear: One of the antagonists of the film. He is dumb, lazy, and gullible. He wants to eat Br'er Rabbit as well.
Br'er Fox: One of the antagonists of the film. He is cunning, selfish, and has a temper. He wants to eat Br'er Rabbit.
Br'er Rabbit: Sneaky and clever rabbit who likes to play tricks, but is good.
Minor Characters: Br'er Frog, Br'er Terrapin, Mother Possum, Mr. Bluebird, Maid, Mr. and Mrs. Favers
Songs:
Song of the South: The song plays over the introduction credits.
Uncle Remus Said: A song sung by the workers in the campfire.
Zip-a-Dee-Doo-Dah: The most popular song from this movie. Uncle Remus uses this song to introduce Br'er Rabbit to tell the next song.
Who Wants to Live Like That?: Uncle Remus sings when he is discussing about Br'er Rabbit.
Let the Rain Pour Down: The song Uncle Remus sings to Johnny when he discovers the dog.
How Do You Do?: A song Br'er Rabbit and Uncle Remus sing, asking how everyone is doing.
Sooner or Later: The song Aunt Tempy sings while cooking.
Everyone's Got A Laughing Place: Br'er Rabbit sings the song to get out of being eaten.
All I Want: The song is sung after Johnny is hurt by the bulls, the workers hoping that he'll recover.
Before the Film:
I have heard tons about the movie, but not really good things about the film. I've heard that it is racist and is stereotypical of African-Americans. (By people that haven't even seen the film.) I've never seen the movie, so I'm wondering how "actually racist" the film really is.
Plot:
So, Johnny's dad leaves and he is upset. It is late at night and he leaves the house. He hears the workers telling stories and hides to listen. Uncle Remus finds him and tells him stories to help calm him down. Then Uncle Remus sings the infamous "Zip-A-Dee-Doo-Dah" song. We meet Br'er Rabbit who is running away. He gets caught in a trap set up by Br'er Fox. As, Br'er Fox is running as fast as he can to get the rabbit; Br'er Rabbit tricks Br'er Bear into freeing him and tying up Br'er Bear instead. Br'er Rabbit escapes and runs back home, while Br'er Bear and Br'er Fox fight. Uncle Remus takes him back home. Johnny goes outside and sees Ginny and her mean brothers. The brothers make fun of Johnny and Johnny becomes sad. Ginny goes to check on Johnny and gives him her dog, because her brothers are going to drown the puppy. Aunt Tempy makes Johnny take the dog back. Uncle Remus helps Johnny keep the dog. Ginny's brothers threaten to take the dog. Uncle Remus tells another story. Br'er Rabbit tries to speak to the tar baby, but the tar baby isn't real. Eventually, Br'er Rabbit gets stuck and Br'er Fox and Br'er Bear try to eat him, but Br'er Rabbit tricks them again and escapes. The brothers go tell Sally (the mom) about Johnny keeping their dog, and she says she will give it back. She tells Uncle Remus not to tell Johnny anymore stories. She doesn't want to confuse him. Johnny comes to go see his dog, but Uncle Remus has taken the dog back. Johnny is upset and Uncle Remus is sad. It is the day of the party, and Johnny goes to get Ginny. They walk along when her brothers start being mean to them. They push Ginny down into the mud and ruin her new dress. Ginny runs away and Johnny fights the brothers. Uncle Remus stops the fight as Johnny goes to look for Ginny. Johnny tries to console Ginny, but it doesn't work. Uncle Remus makes her feel better though. Uncle Remus tells another story. Br'er Rabbit is tied up and almost about to be eaten, until he starts laughing. He then sings Everybody's Got A Laughing Place. He tricks Br'er Bear and Br'er Fox who are both chased by bees, as Br'er Rabbit stays behind laughing. Sally gets mad at Uncle Remus and orders him to stay away. Uncle Remus packs his bags and is getting ready to leave. Ginny's pa is home and she runs to go be with her family. Johnny goes to visit Uncle Remus, but Uncle Remus is already leaving. He chases after him, but is instead attacked by a bull. He gets hurt. Uncle Remus comes back and makes Johnny feel better. The next day the children are playing with Br'er Rabbit. The other animals and Uncle Remus follow along singing. Everyone joins hands and The End.
Positive:
The way they combined live-action with animation is really spectacular. It was pretty good in The Three Caballeros, but it looks so much better here. The music is nice and the characters are great.
Negative:
The movie is pretty boring; besides, that there isn't really anything wrong with the movie.
Overall Opinion:
Song of the South is Disney's most controversial film. Yet, it isn't even a controversial film. The film isn't racist at all. It shows the characters, particularly Uncle Remus in a positive light. It might not be blatantly obvious about the time frame of the movie, but it does show subtle hints of when the movie is, and it is obvious the characters aren't slaves. The little animation that is in the movie is fantastic. The songs are catchy and the characters are great. The only problem with the movie is that it is extremely boring. So, no Song of the South isn't a racism film, but it is a boring one. So, I'll leave it up to the person to decide if they want to watch it. Overall, I rate it a C+.
Favorite Character:
My favorite character is Uncle Remus. James Baskett's performance was great. Uncle Remus is a wise, friendly man who really cares about Johnny. He has a great voice and sings wonderful songs. Along, with his great stories.
Favorite Song:
My favorite song is the well-known song "Zip-A-Dee-Doo-Dah." The song is extremely catchy. It will be stuck in your head for a while.
Favorite Scene:
My favorite scene is when Ginny and Johnny meet. They are so cute and sweet. Ginny gives Johnny a dog, and he is overjoyed. Johnny gives Ginny a piece of clothing, and she is thrilled. Just those simple things make them so happy, and it is a nice thing to see.
What did you think of the movie? What was your favorite scene?
Next, up would've been The Crab with the Golden Claw, but it isn't an hour long. So, I'm not doing a review on it. It was released in 1947 and was the first Belgian animated movie. It's stop motion. It was directed by Claude Misonne. Here is a link if you would like to watch the film (It isn't in English though):
The next movie would've been The Czech Year, but I can't find the film. It was released in 1947 and the first Czech animated movie. It is also stop motion and was directed by Jiri Trnka.
So, the next movie that I'll be doing is Disney's classic Fun and Fancy Free. It is the 4th package film (out of 6). It was released in 1947, and is half live-action/half traditional. Also, I have to wait for it to come in, so it might be like a week or two before my next review.
(I do not own pictures, videos, etc. My information came from Wikipedia and IMDB).